I've been using the public Google DNS servers 8.8.8.8 and 8.8.4.4 for several years now. It was once said that using these DNS servers would result in a noticeable speed increase when compared with the DNS servers that your internet provider makes you use. I started using the Google servers and the addresses immediately got stuck in my head, so I haven't stopped using them since. Until today that is…
I've always really liked the easy-to-remember, and simply awesome addresses 8.8.8.8 and 8.8.4.4. I was happy with the response times and I never had any issues or complaints either. So why change? I'd better have a damn good reason for making this choice! Well, obviously I do!

Yesterday somebody told me that he switched to 1.1.1.1 as primary DNS server and 1.0.0.1 as secondary. He also mentioned that the response times are fast af! That info immediately drew my attention. So I decided to further investigate this as soon as I would get home. Turns out that these servers are indeed fast and have good testing results. I also learned that the good people at CloudFlare are behind it (Wiki). I'm pretty sure that remembering these new server addresses will not be a problem either.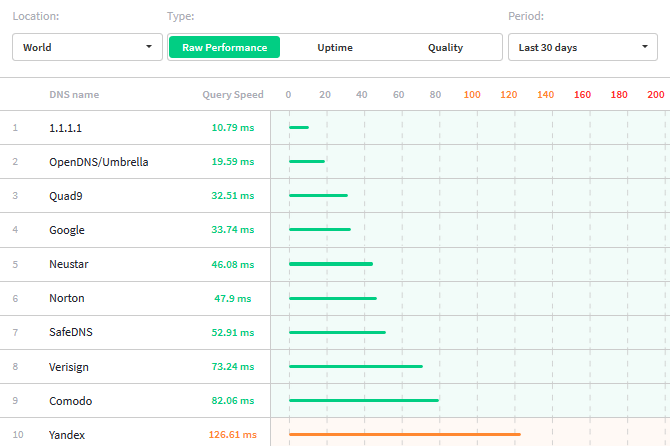 I'm looking for speed when it comes to DNS servers. I want to use the fastest DNS servers in existence. The more speed, the better. Naturally I also want them to be reliable, safe, and respecting my privacy. It turns out that 1.1.1.1 & 1.0.0.1 are all these things and more. So I will be saying my goodbye's to 8.8.8.8 & 8.8.4.4. And at the same time I will be welcoming 1.1.1.1 & 1.0.0.1 with open arms. Would you like to learn more? Or do you need a step-by-step guide on how to change what DNS servers you use? Just visit the website.